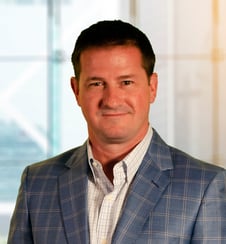 Joey is President of the Hoopis Performance Network in Chicago. He has over twenty -five years of experience in financial services as a top producer, manager, entrepreneur, and international speaker. Joey's organization is recognized by Inc. 5000 as one of the fastest growing privately held businesses in the United States. HPN's web-based training programs have received top recognition including multiple Digital Media Innovators Awards and the ROI Institute's Top 10 Case Studies of the Year.
Joey is co-author of the #1 bestselling book, The Power of Coaching: Engaging Excellence in Others. He is the executive producer of the HPN University and Trustworthy Selling. The University has over 50,000 members and is considered the #1 online content library in financial services. Trustworthy Selling was developed in collaboration with LIMRA International and has over 15,000 graduates.
Joey is Past President of NAIFA Chicago and a graduate of NAIFA's Leadership in Life Institute. He received the NAIFA Illinois Young Advisors Team Leader of the Year award and the national Award for Association Excellence from the NAIFA Federation.
Joey lives in Chicago with his wife of 19 years Lyndy and their twelve-year old son William. He enjoys spending time with his family, traveling and playing music in his rock band Hot LZ!