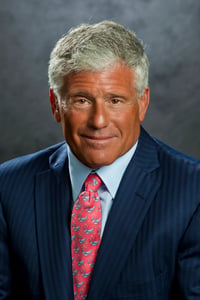 Alan Meltzer founded The Meltzer Group in 1982 as a single insurance agent. He then grew the company to one with over 400 dedicated team members across five divisions, and to a point where it was consistently recognized as the largest insurance consultant and one of the largest corporate philanthropists in the greater Washington, D.C. area.
Alan's strong core values and work ethic, along with The Meltzer Group's philosophy of "listening, learning and leveraging" in order to be as effective as possible in helping its clients were the driving forces behind the firm's exponential growth. The combination of year-over-year business growth and community impact made The Meltzer Group an ideal acquisition target for NFP, the sixth largest U.S.-based privately owned broker in the country ($1.46B in revenue in 2019). Meltzer sold The Meltzer Group to NFP in 2016, more than doubling the regional workforce and geographical footprint, while also drawing upon the knowledge, reach and impact of nearly 5,600 employees and 300 offices across the globe.
Alan has earned MassMutual's highest honor, Agent of the Year, an unprecedented 18 times in his career. He attributes his success to focusing all of his energy on serving his clients. Since entering the insurance world in 1982, Alan has built his business around his clients' needs – a decision that has continuously earned him the highest awards and accolades in the industry, including induction into the Washington Business Hall of Fame in 2011. Alan sold half of his company to NFP in 2001. He then sold the balance of the company in 2016 and rebranded to NFP | The Meltzer Group (as previously noted) in 2018.
Alan believes net worth is about what you do to help others, both from a business and philanthropic standpoint. He and his wife of nearly 40 years, Amy, , along with NFP | The Meltzer Group are some of the largest philanthropists in the Greater D.C. area, focusing on Juvenile Diabetes, the United States Holocaust Museum, and Beat the Streets, a youth wrestling program found in both public and charter schools, such as Washington Latin PCS and Cesar Chavez PCS for Public Policy. Alan is also on the board of American University, United Jewish Federation in Washington, D.C. and many other charitable organizations.
Alan and Amy currently reside in Boca Raton, Florida. They have four children and six grandchildren.