The NAIFA-Greater Washington, D.C. YAT committee is proud to present Joey Davenport CLU, CLF, President of Hoopis Performance Network: Using Behavioral Economics to Expedite Decision-Making"

MONDAY, April 12, 2021; 4-5P.M. EST
FREE for NAIFA Members AND Nonmembers-So spread the word!
* Please be sure to check your junk or spam folders for your join link to the meeting
About the Topic: Using Behavioral Economics to Expedite Decision-Making
We will explore the current trends in the dynamics between advisors and today's consumer that are causing a disconnect. Joey will highlight research that identifies the reasons behind procrastination in the market and how to overcome it. Economics is rational but behavioral economics is very irrational and impedes decision-making. You will receive behavioral economics techniques to help your prospects and customers during the decision-making process. These techniques have been scientifically proven to increase closing ratios by 29%!
---
About Joey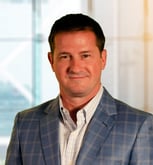 Joey is President of the Hoopis Performance Network in Chicago. He has over twenty -five years of experience in financial services as a top producer, manager, entrepreneur, and international speaker. Joey's organization is recognized by Inc. 5000 as one of the fastest growing privately held businesses in the United States. HPN's web-based training programs have received top recognition including multiple Digital Media Innovators Awards and the ROI Institute's Top 10 Case Studies of the Year.
Joey is co-author of the #1 bestselling book, The Power of Coaching: Engaging Excellence in Others. He is the executive producer of the HPN University and Trustworthy Selling. The University has over 50,000 members and is considered the #1 online content library in financial services. Trustworthy Selling was developed in collaboration with LIMRA International and has over 15,000 graduates.
Joey is Past President of NAIFA Chicago and a graduate of NAIFA's Leadership in Life Institute. He received the NAIFA Illinois Young Advisors Team Leader of the Year award and the national Award for Association Excellence from the NAIFA Federation.
Joey lives in Chicago with his wife of 19 years Lyndy and their twelve-year old son William. He enjoys spending time with his family, traveling and playing music in his rock band Hot LZ!
Did you miss the last one? Check out our Top of the Table Mindset with Alan Meltzer from January!