Registration is now open for NAIFA-GWDC's Annual Success Summit on April 21st from 8:30 a.m.-noon! This virtual event features a powerful line-up of speakers: Ross Bernstein, Bruce Etherington, CLU, ChFC, CFP and Cameron Herold. Learn more about their phenomenal stories below!
About our Speakers
Ross Bernstein, The Champion's Code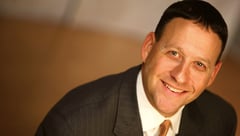 The best-selling author of nearly 50 sports books, Ross Bernstein is an award-winning hall of fame peak-performance business speaker who's keynoted conferences for Fortune 500 companies on ALL SEVEN continents for audiences as small as 10 and as large as 10,000. Ross and his books have been featured on thousands of television and radio programs including CNN, FOX News, "CBS This Morning," MSNBC, Bloomberg and ESPN, as well as in the Wall Street Journal, New York Times and USA Today.
Ross' signature keynote, "The Champion's Code," is based on more than six years of research that resulted in two critically acclaimed series of sports-business books. The first examines how and why certain teams win world championships; while the other chronicles the unwritten and unspoken rules in the world of sports, or "codes" as they are known, which explores the fine line between cheating and gamesmanship — and the ethical consequences involved when that line is crossed. Ross interviewed more than 1,000 professional athletes and coaches for the six books and along the way he saw some fascinating trends, patterns, metrics and analytics develop among certain peak performers who possessed a very unique DNA. For these special individuals, or "champions," it wasn't always about winning, it was about following their moral compass' in order to play the game the right way — with respect — in order to achieve success.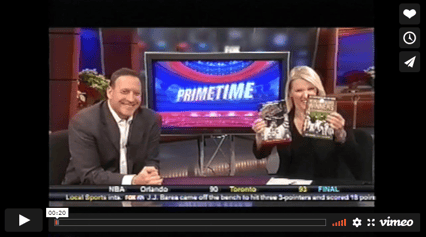 Bruce Etherington, CLU, ChFC, CFP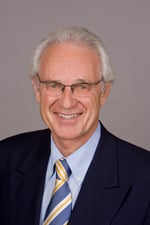 Bruce brings more than 50 years of leadership in the world of financial services to his clients. A 52-year Life and Qualifying Member of the Million Dollar Round Table (MDRT), the world's premier financial services educational organization, Bruce is also a past Chair and Charter Member of the Top of the Table and is one of only 12 people in the world to have been a member since 1977 – three of whom are in Canada. A renowned speaker, Bruce is the author of the international bestsellers, "See the People" and "Reflect & Prepare". Active in his community as well as with numerous charitable organizations throughout Canada, Bruce seeks to earn his client's advocacy by making a positive difference in their lives while "helping others, help others".

As a member of the Governor's Circle, the Advisory Board to the Governor General of Canada on the subject of Community Foundations in Canada, Bruce seeks ways to support his Excellency's desire for Canada to be known as a nation of "Smart and Caring" communities.

Cameron Herold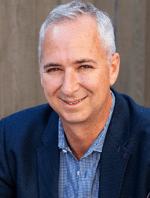 He is the mastermind behind hundreds of companies' exponential growth. Cameron's built a dynamic consultancy - his current clients include a 'Big 4' wireless carrier and a monarchy. What do his clients say they like most about him? He isn't a theory guy- they like that Cameron speaks only from experience. He earned his reputation as the business growth guru by guiding his clients to double their profit and double their revenue in just three years or less. Cameron was an entrepreneur from day one. At age 21, he had 14 employees. By 35, he'd help build his first TWO $100 MILLION DOLLAR companies. By the age of 42, Cameron engineered 1-800-GOT-JUNK?'s spectacular growth from $2 Million to $106 Million in revenue, and 3100 employees- and he did that in just six years. His companies landed over 5,200 media placements in that same six years, including coverage on Oprah. Not only does Cameron know how to grow businesses, but his delivery from the stage is second to none- the current publisher of Forbes magazine, Rich Karlgaard, stated "Cameron Herold is THE BEST SPEAKER I've ever heard...he hits grand slams".